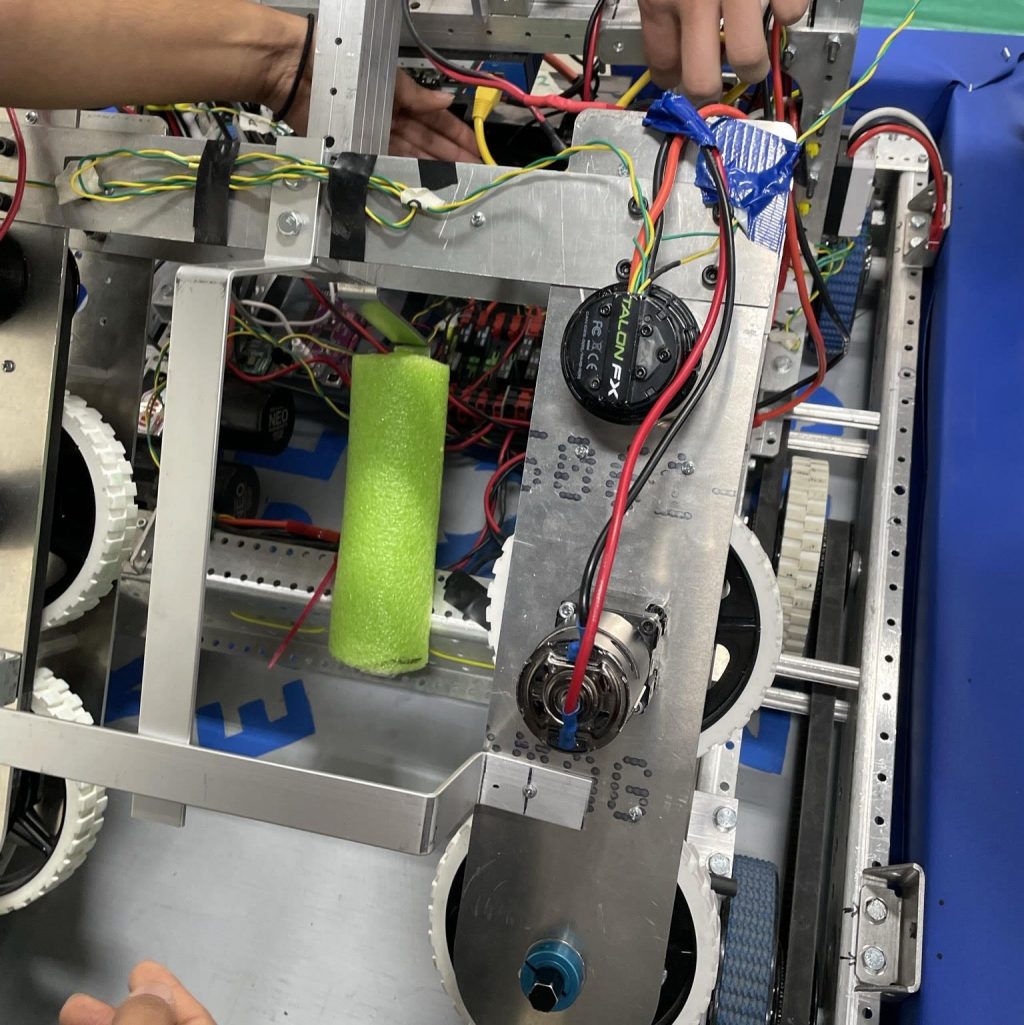 We are testing and adding the finishing touches to our robot to prepare for Regal Eagle Rampage and for our competitions! We added a top guide for the shooter when it fires.
Electrical team finalized CAN bus together on the electrical panel and mounted the spark max and talon motor controllers for drive train and climber. We started mounting the climbers on the robot.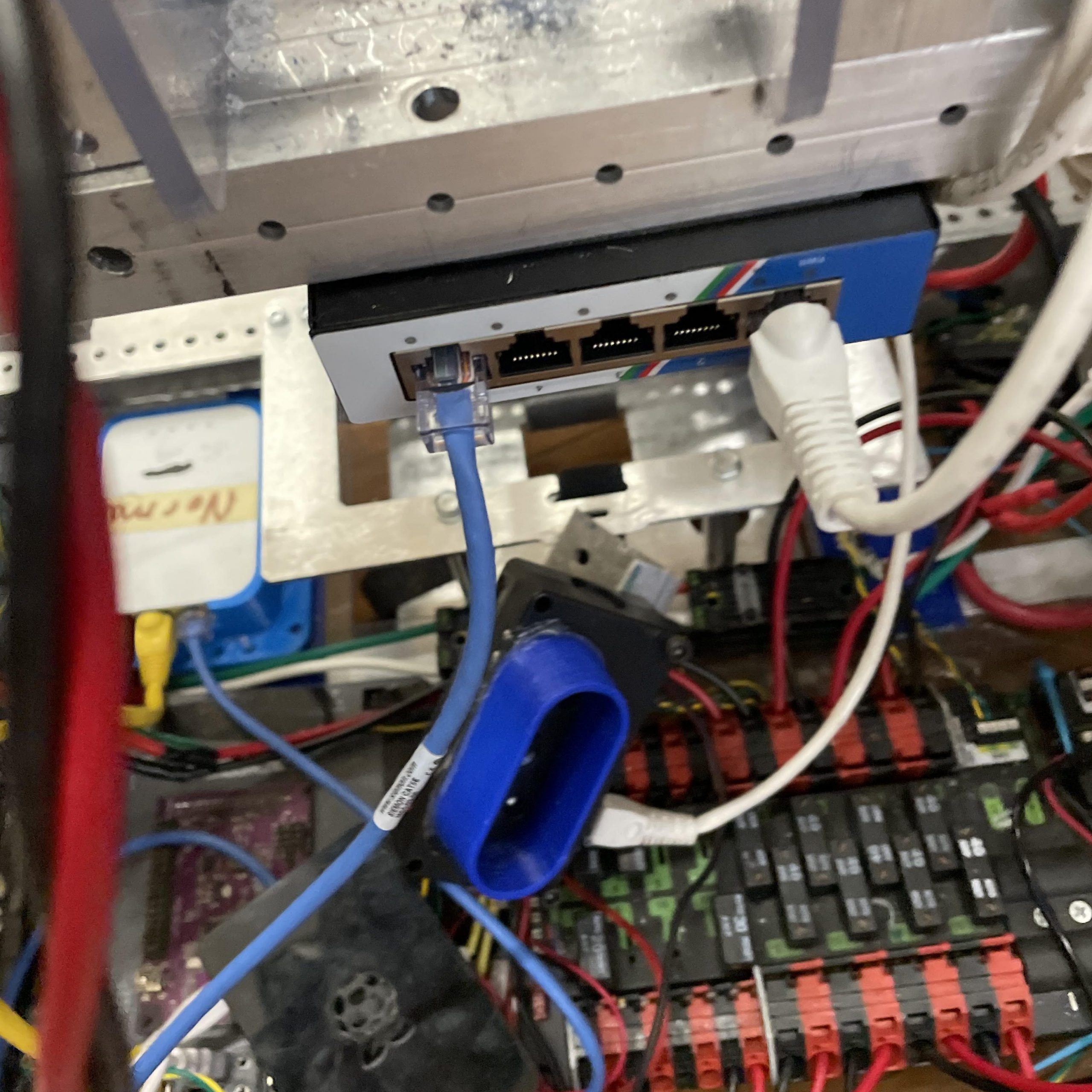 We are working on the bumpers for the robot and we put them on to be prepared for our Regal Eagle Rampage.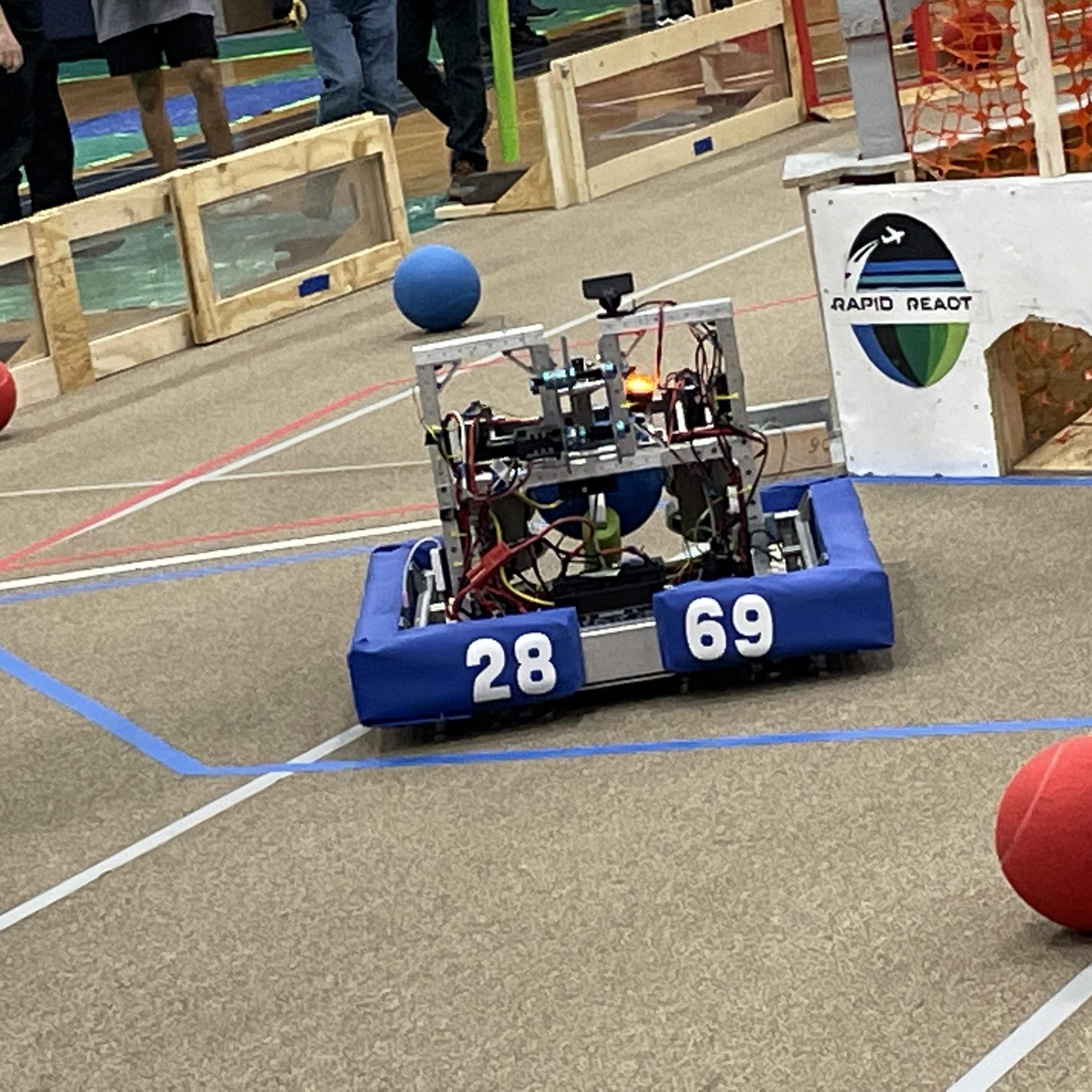 Our robot for Regal Eagle Rampage! We are prepared!