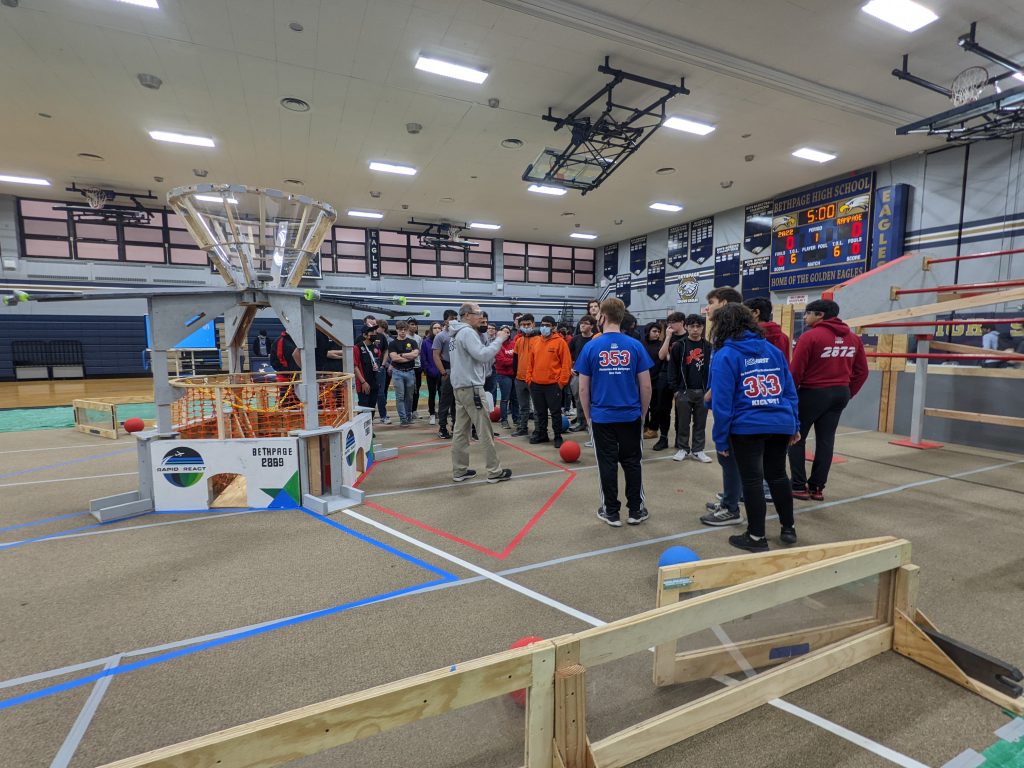 This Sunday, our school hosted our 4th annual Regal Eagle Rampage! As a result of all the hard work our members put in, the event came to be a total success. We had a grand total of eleven teams from across Long Island attend Rampage, each of which showcased their own unique robots to play Rapid React in a field built entirely out of wood! Thanks to the combined efforts of our carpentry team and our parents, the creation of the field was made possible. We sold many treats and snacks so our competitors and teammates would not get hungry after a long day of competing. We hope that all the teams that attended had fun and we hope to see you next year!
After the competition we started finalizing the climbers to put on our robot to be prepared for our regionals. We created the mounts for the climbers and put them on. We bent another piece of bar stock as a guide for the shooter. We put lock tight on our screws on our robot and are making our second set of bumpers which are the red ones since we only had the blue bumpers before. The programming team is fixing and editing the autonomous code so it will work better and be consistent.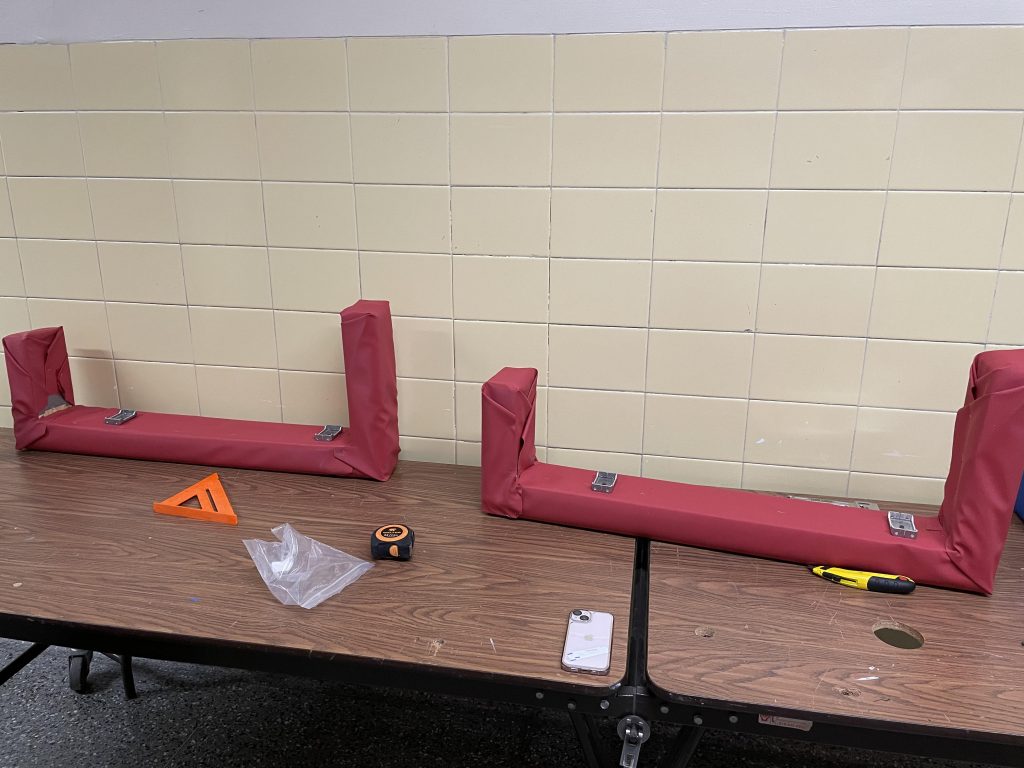 With all the progress and preparation for Hofstra, we created a scouting app to help our team members scout better and make it more easier. This is the link to the Scouting App.