On Sunday, March 6, 2022, Bethpage High School hosted over two hundred people from twelve different FRC teams for our 4th annual "Week 0" event. The field for the event is an exact replica made of wood of the actual field for competitions. Thank you everyone that sponsored and attended this event!
Flyer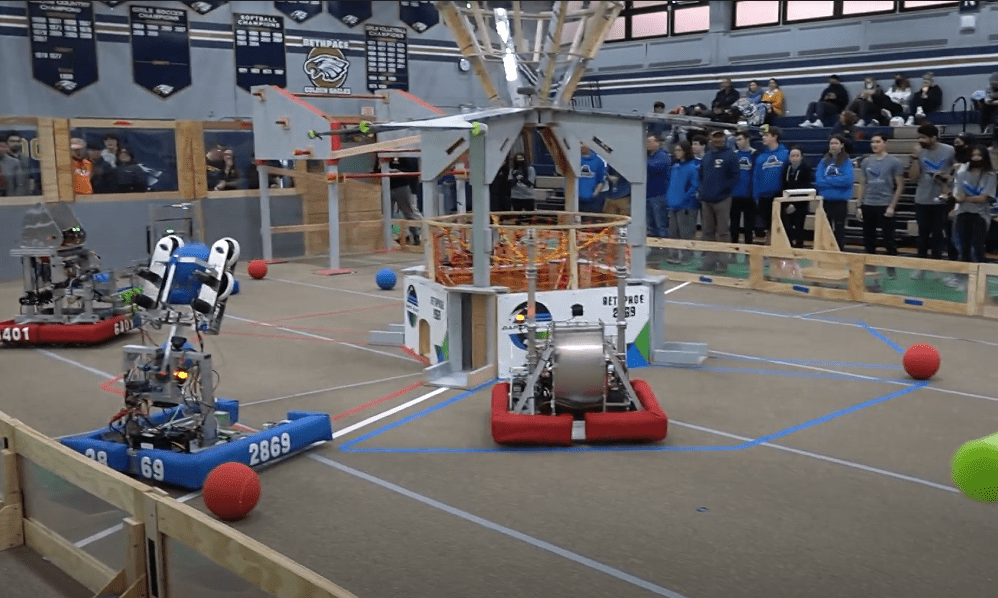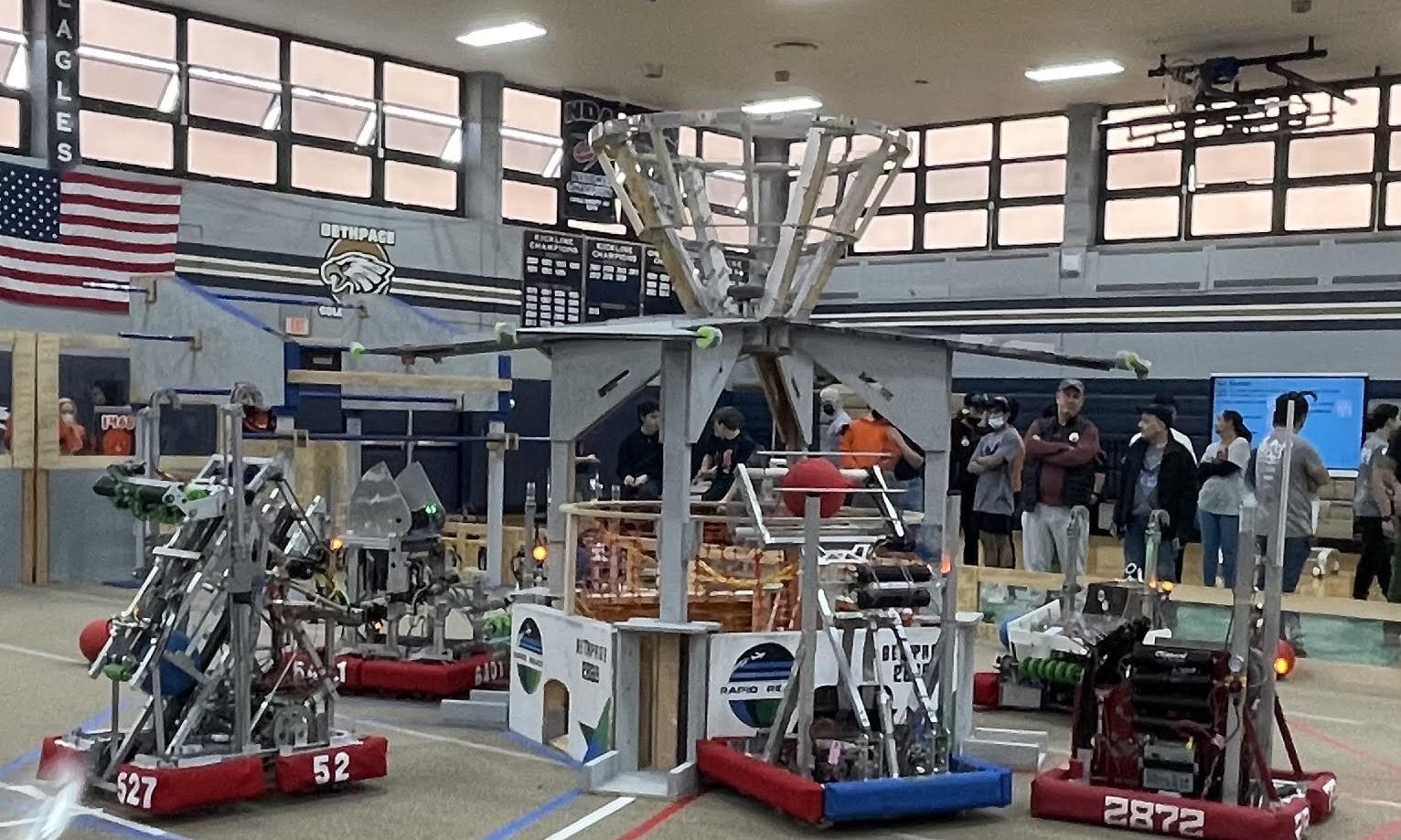 About the Event
March 6, 2022 8 AM – 4 PM.
Bethpage High School
Extra information
Food will be sold by the Regal Eagle Parent Association. No fee is required to view the matches.
Pricing
The cost per team is $300 and registration is due by Feb 15th. Please make checks payable to Bethpage High School.
Extra Pricing Information
Please remit payment by February 15, 2022. Checks should be made payable to Bethpage High School and mailed to Leon LaSpina, Bethpage HS, 10 Cherry Ave, Bethpage NY 11714. Please direct any questions to our mentor Leon LaSpina at [email protected]
Format of Check
More Information

The event is scheduled for Sunday, March 6th, 2022. The event starts at 8 A.M. and teams are encouraged to arrive as early as they can for pit set up and robot calibrations. There will be a lunch break lasting for an hour during the event and the Regal Eagle Parent Association will be selling food as a fundraiser for our team. The field presented will be an accurate representation of the actual field during FIRST regionals. This event will represent the feel of a real competition in a non competitive environment. Teams can discuss strategies and help each other resolve issues with their robots. No entrance fee is required for any teams that would like to come view the event without participating.