Operations:
Worked on the Roundtables portion of the sponsor intro package. We brainstormed new ideas for Roundtables and Sponsor Night and completed the Roundtables flyer. Worked on the outreach and community section of the sponsor intro package and completed it. We are planning to edit with our mentor Dr. Kay. Began the Sponsor Night Presentation and brainstorming document.
Mechanical:
Had driver practice to practice for Half Hollow Hills.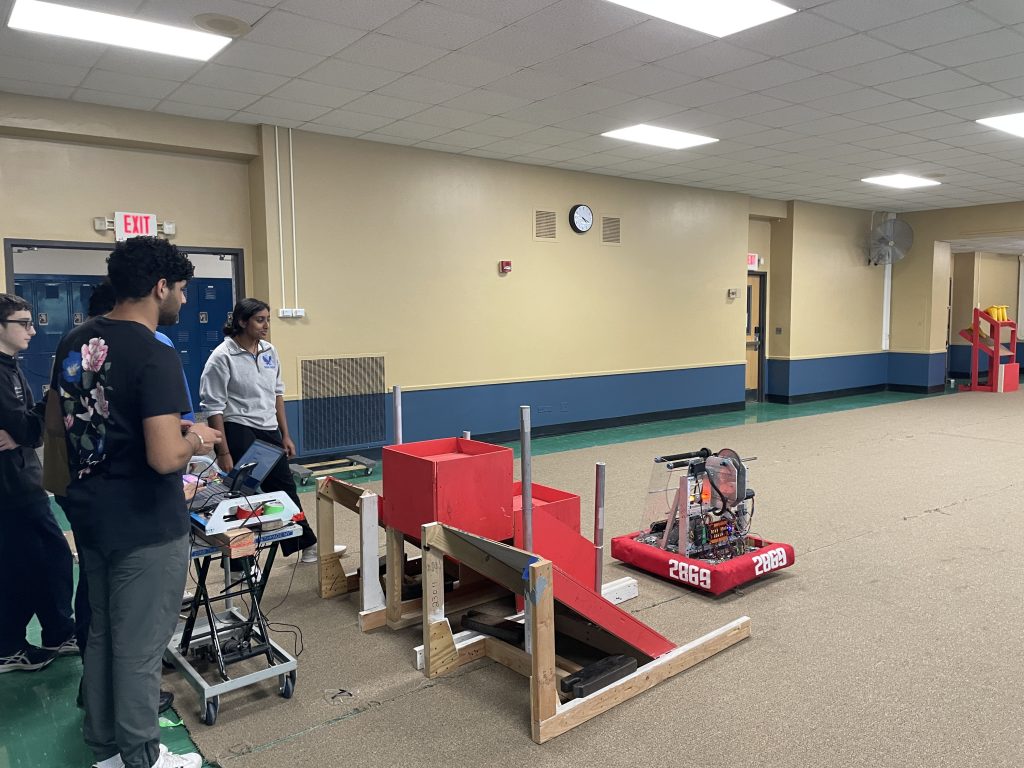 Programming:
Tested path planner and setup the first path. The accuracy is very good and we will integrate the scoring next time.
CAD:
Had trainees set up their accounts for Onshape in order to begin their CAD training.
CNC:
Cut backup intake plates out of Lexan for our robot.