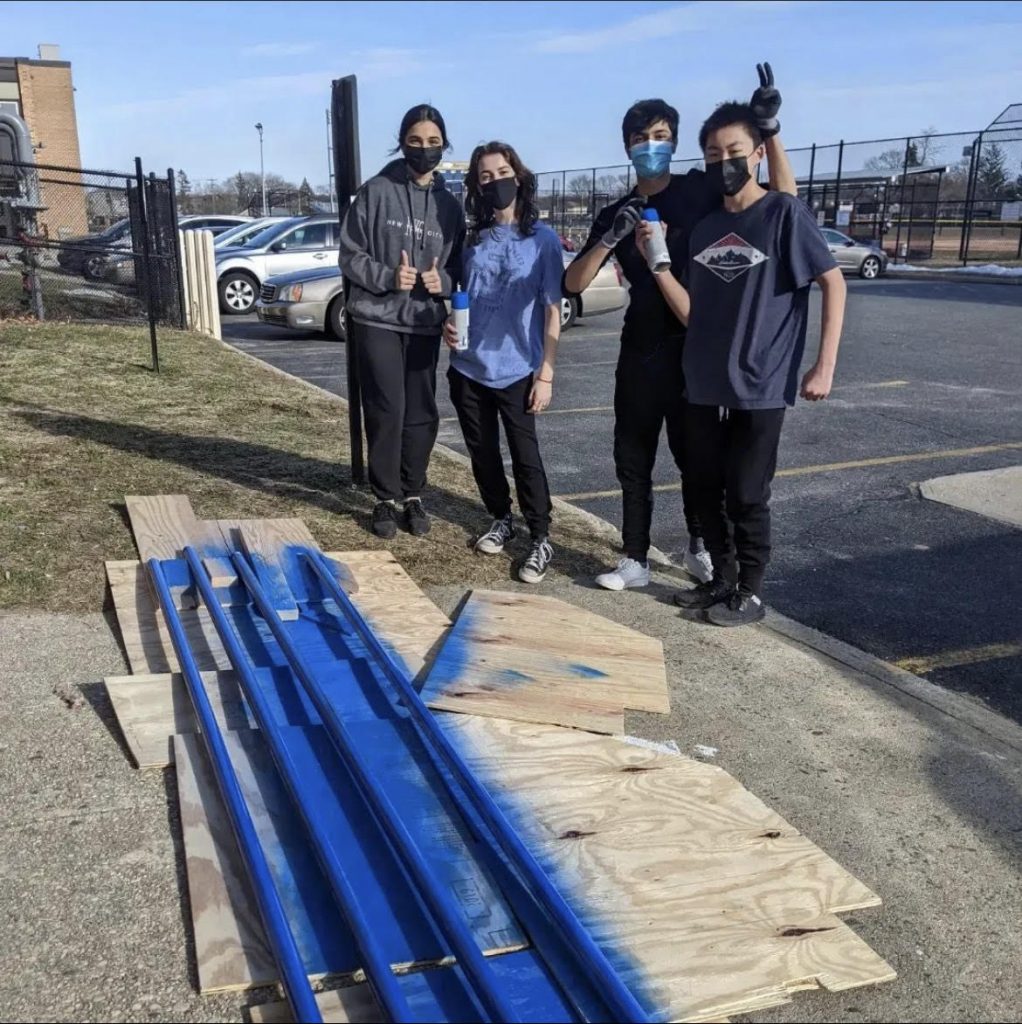 The carpentry team is putting the final touches on our Rampage field. They completed building the second terminal and the hangar for our Regal Eagle Rampage field. Arts and crafts spray painted the hangar bars blue.
The mechanical team used our CNC to prototype the moving arm and after it connected to our sprockets, we considered just making the plate out of ¼" Lexan. We planned to use #35 chain to move the arm and unfortunately only realized on Saturday 2/12 that we do not have any #35 sprockets. And so our build week begins with us waiting for some essential supplies. Sprockets were ordered, along with parts for a gearbox for the climber. LPR precision should have our ⅛" aluminum plates ready by midweek.
We got our water jet cut shooter pieces and assembled the moving arm centerpiece. We also tested the encoders and are continuing the separate intake mechanism. After, we assembled and tested one side of our shooter and attached the arm bar to the moving arm assembly. We have a PVC intake using a 90 degree gear stage (versa planetary) for the motor gearbox mounting to the sprocket. The mechanical team measured and cut metal for the arm supporting structure and we experimented with capacitors for the LED vision system. We tested the spinning of the wheel on our shooter.