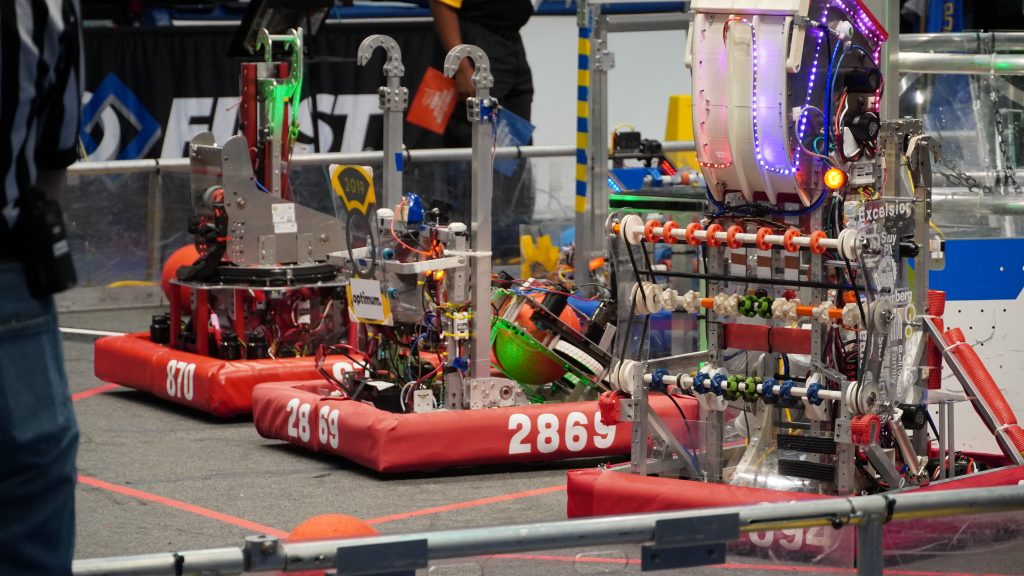 Continuing from the previous blog:
After 69 qualification matches, it was time for alliance selection, where we were picked by the 1st seed alliance led by StuyPulse (Team 694) and Team R.I.C.E. (Team 870). One of our alliance partners fell during one of the final matches and cracked their shooter. Even though that unfortunate event happened, the alliance went a perfect 6-0 during each of the best-of-three playoffs series (Quarterfinals, Semifinals, and Finals) to earn the right to participate at the FIRST World Championships!
The Regal Eagles were also the recipient of the Engineering Inspiration Award, which is given to a team that "celebrates outstanding success in advancing respect and appreciation for engineering within a team's school or organization and community." As a recipient of this award, NASA will cover the registration costs for the Regal Eagles to participate at FIRST World Championships.
After these exiting events we only had a week until we had to ship our robot to Houston, Texas for Worlds. During this time we tweak and tested our robot's driving and shooting. We are very exited to be participating in World Championships this year!