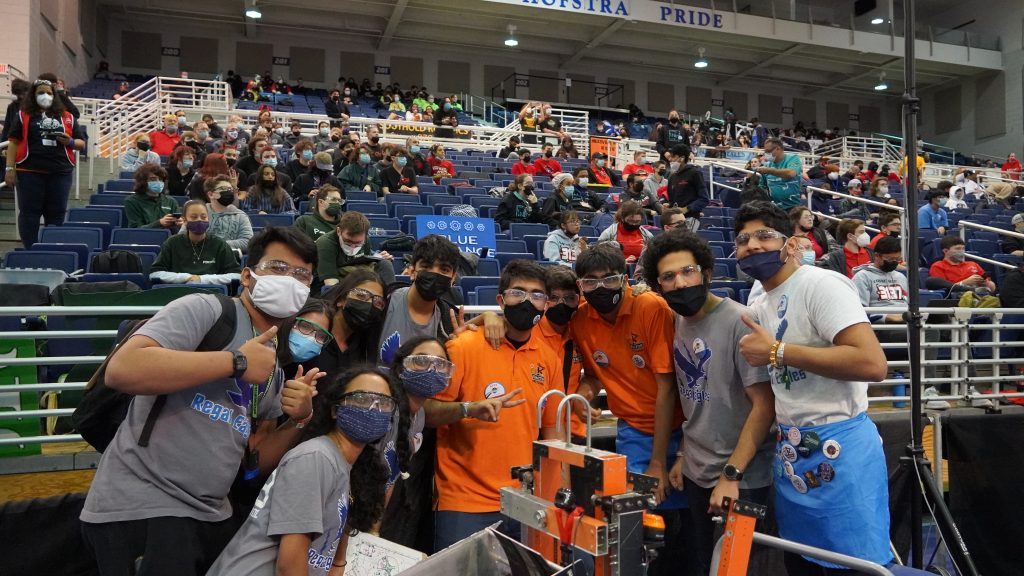 This week we started of preparing for our Hofstra Competitions but testing and driving our robot!
Our journey at Hofstra started off with SBPLI #1 from March 21, 2022 through March 23, 2022. After 82 qualification matches spanning 2 days, we were chosen by the eighth-seed alliance Team #7567 (Sesi Senai São Paulo Octopus from Brazil) and Team #2875 (Cold Spring Harbor), and went onto the quarter-finals! We also won the Judges Award, an award given to teams by the judges panel to recognize a team's unique efforts, performance, or dynamics merit recognition. Even though we did not win we noticed and fixed some problems with our robot to be prepared for SBPLI Regional #2.
Following SBPLI Regional #1, we participated in SBPLI Regional #2 through March 24, 2022 through March 26, 2022. During our qualification matches our robot's intake and shooter got bent which worried us a lot. Thankfully our drive team was quick to problem solve and we were back on the field. We ended off the day completing 48 out of the 69 qualification matches.