This was midterm week at Bethpage High School, but we still were able to work on most days, even if some members of the team were busy taking exams.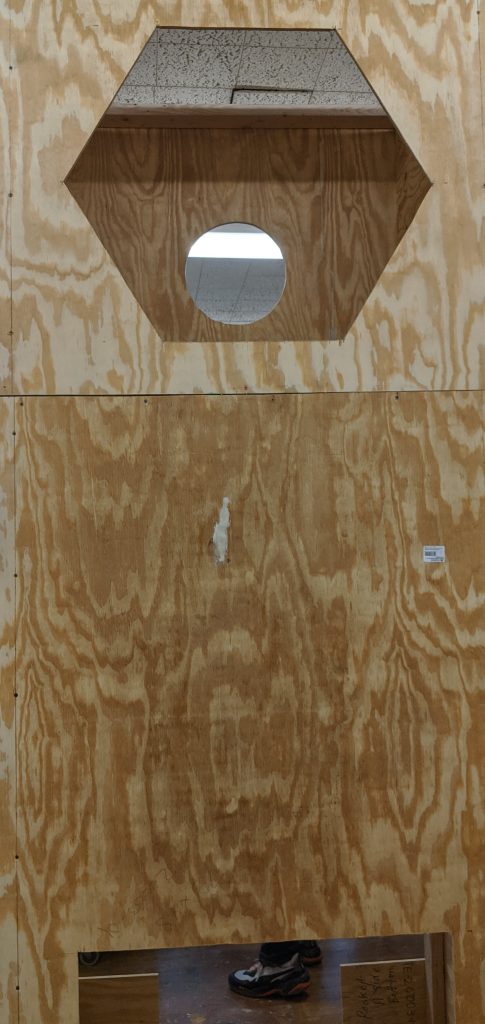 We made considerable progress constructing the field elements. All of the components for the power ports have been cut and one was assembled for us to test our robot with.
Our CNC machine was very busy this week turning our CAD diagrams into plywood prototypes. A ball track design was refined and the plywood was cut, ready for us to assemble next week. A shooting mechanism was also constructed.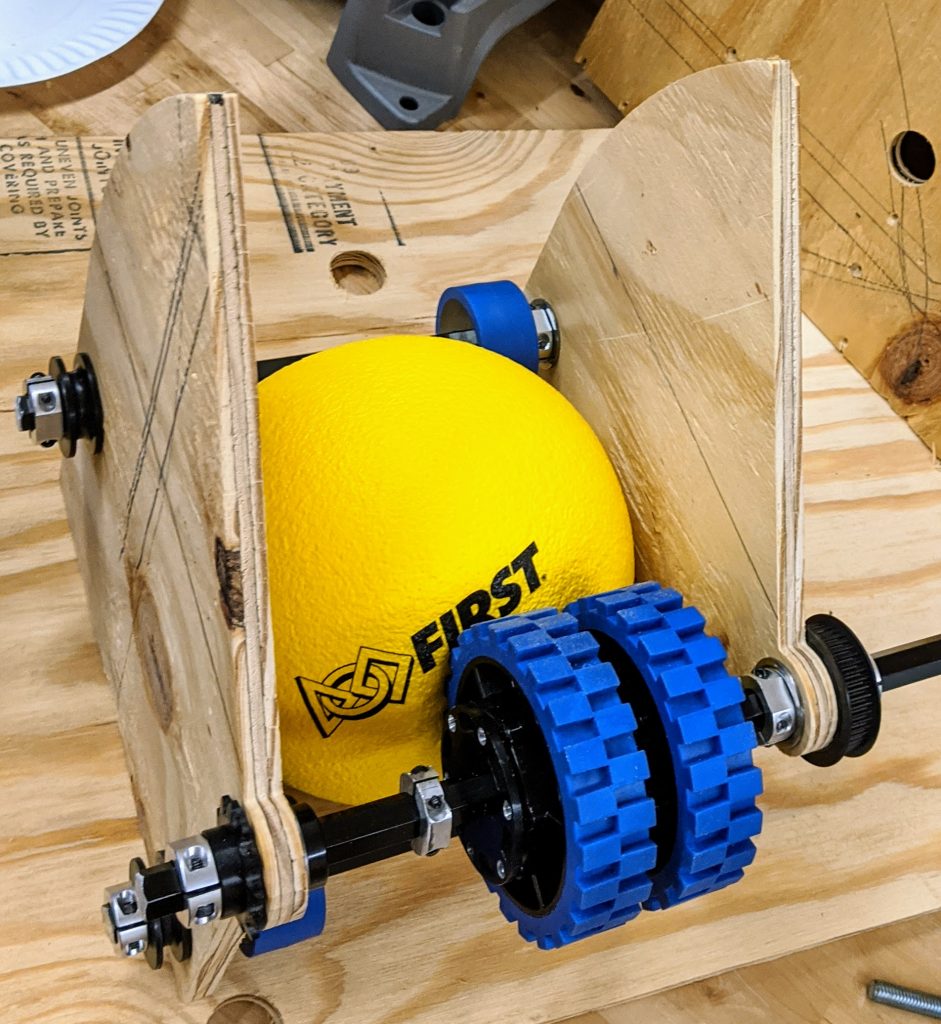 The ball fits into the system nicely, but it is probably a little too tight. It might be better to not have the ball squeezed against the sides of the mechanism.
The ball didn't travel very far because it maintains contact with the 4″ grip wheels for only a very short period of time. We discussed a few ways to improve this. We could try adding more structure on top of the mechanism to force the ball to stay on that wheel for more degrees of rotation. We could also add another motorized wheel 4″ wheel or a pair of smaller wheels.
We only ran this mechanism with a drill. Would a motor give us more power? Is it worth it to connect a motor to this system or should we refine it further before going through the trouble?